St. Louis Neighborhood InfoGraphics
Looking Beyond the Home and Into the Neighborhood
There's so much more to finding your dream home than just the home itself.  These colorful easy to understand infographics will display the information which highlights the nearby services and amenities for each neighborhood.
Area Report and Convenience InfoGraphic
The home looks nice, but what about the location? How easy is it to get to the services and how long will it take to get there? Learn more with the Convenient infographic.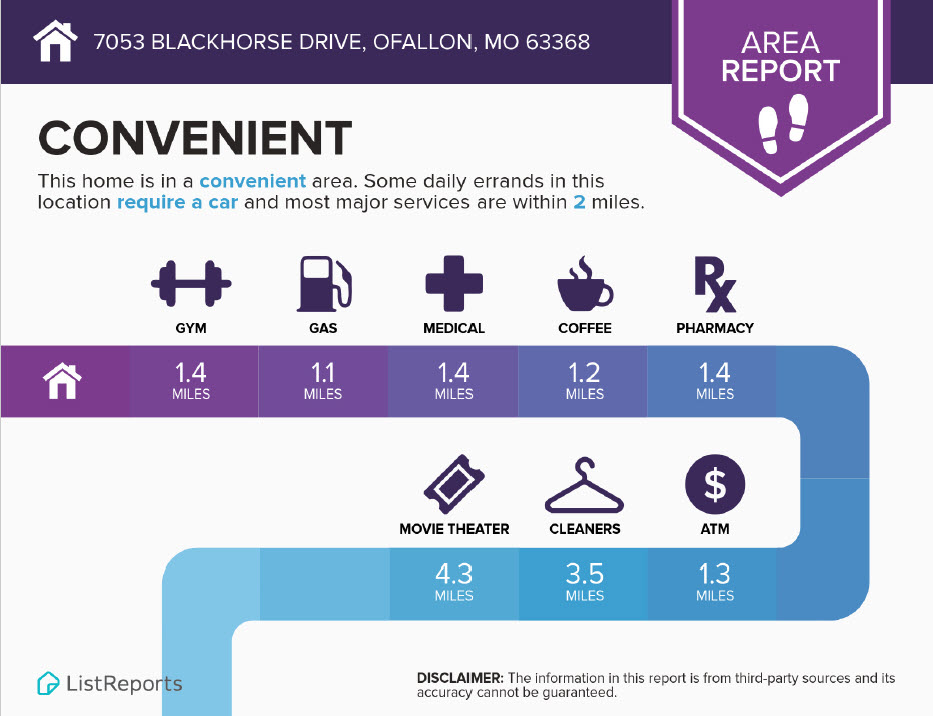 Outdoor Report InfoGraphic
Do you like to take walks in the park with your pet? How far away are nearest playgrounds for your children? Are there hiking trails around and if so, how far?
School Report InfoGraphic
How close is the home to nearby schools? What school is the home assigned to? What are the ratings of the schools near your potential home?
Neighborhood Eats InfoGraphic
What if you really like Italian food and the nearest restaurant is 10 miles away? See the variety of food choices available nearby the home.
Request Your Free InfoGraphic Below
Covering 4 Reports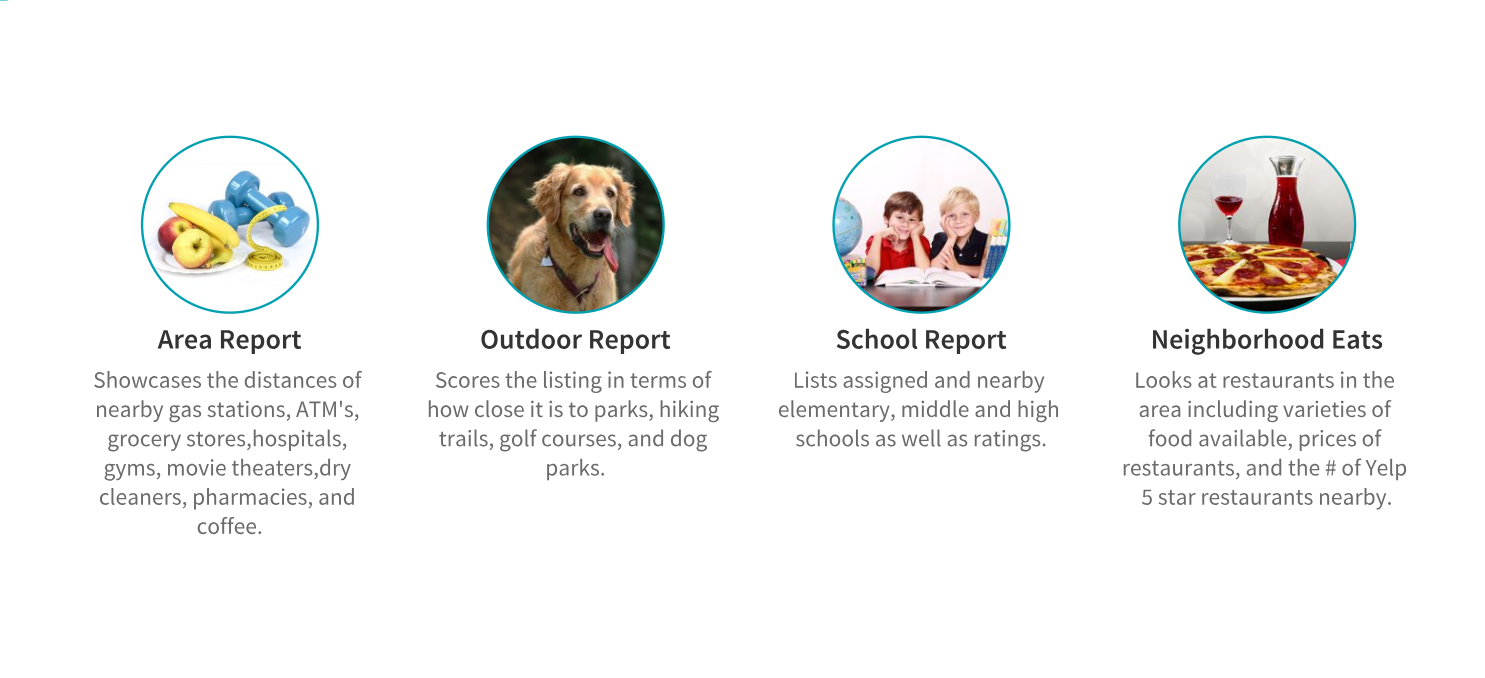 Please Be Sure to Enter the Complete Address of the Property Including Zip Code
Neighborhood Infographics
Request of Neighborhood Infographics
Your InfoGraphics Will Be Emailed to You Within 24 Hours or Less