Newest St. Louis Housing Stats – March 2023
(These figures compare real estate activity in March 2023 to March 2022)
The most recent St Louis Housing Report for March is sort of a mixed bag. On a national level, there was a surprising surge in existing home sales that we saw in March. According to NAR, existing national home sales jumped 14.5% month-over-month, the first monthly gain in 12 months and the largest since July 2020. That's amazing news for sellers who have been waiting for the right time to list their homes.
But what caused this sudden spike in sales? It looks like buyers were motivated by the low mortgage rates that we saw at the beginning of the year when they dipped to the low 6% range. That created a lot of demand for homes, especially since inventory is still very tight across the country. In fact, NAR reports that there was only 2.6 months' supply of existing homes in March, far below the balanced level of 4-6 months. That means that buyers had to act fast and compete with multiple offers to secure their dream homes.
However, not everything is rosy in the housing market. The low inventory and high demand have also pushed up home prices, which increased by 4.8% for residential homes and 4.3% for townhouse/condo homes in March. That might sound good for sellers, but it also means that affordability is becoming an issue for many buyers, especially since mortgage rates have risen again in recent weeks, reaching nearly 7% before falling back slightly. For the first time in more than a decade, national home prices were lower year-over-year in March, breaking a 131-month streak of annual increases.
So what does this mean for you? Well, if you're a seller, this might be a great time to list your home and take advantage of the strong buyer demand and rising prices. But you also need to be realistic about your expectations and be prepared to negotiate with multiple offers. If you're a buyer, you need to be ready to act quickly and make a strong offer when you find a home you like. But you also need to be careful about your budget and not overstretch yourself with a high mortgage rate. And if you're just curious about the market, stay tuned to this blog for more updates and insights.

When Do the Most New Listings Come on the Market?
That's the big question!  Sometimes we can look to history to see the patterns and trends. Below are a sample of several areas and when the most new listings came on the market.  The charts are interactive and cover a 3-year period.
St. Louis City


St. Louis County


St. Charles County

The charts below will show the median sales price of 3-bedroom homes in various locations over a 5-year period:
St. Louis City

St. Louis County


St. Charles County


Links to More Communities for Median Prices 5-Year Period
Ballwin
Chesterfield
Wildwood
Brentwood
Maplewood
University City
Ladue
Kirkwood
Central West End
Finding Homes for You Leads with Data
How can you know the trends and the pulse of any market without timely data?  You can't. If you would like to know more about a particular market we can provide you with so much more. To get started just tell us the basic items you need as outlined in the image below: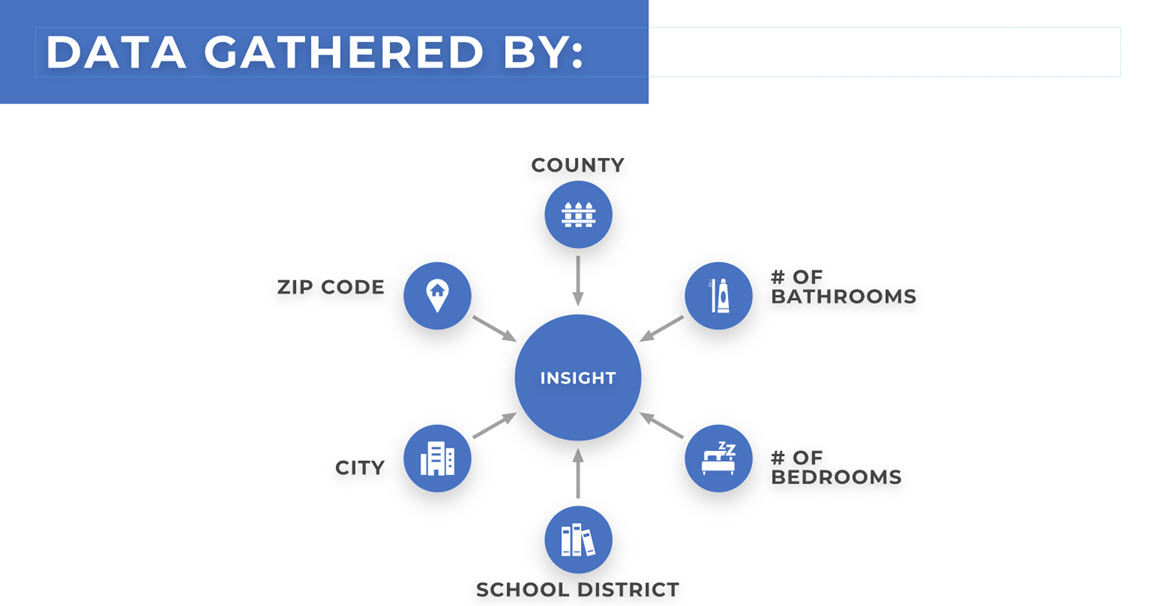 We Will Send You These Reports
Median Sales Price
Days on Market
Percentage the Sellers are Getting for Home
Example: Looking for 4 bedroom home with 2+ bathrooms in Parkway School District
Just enter that in the box below and we will get back to you with your reports in the same day.  Questions?  Call 636-532-4200